7 Days to Brighter Skin with CBD Beauty Products
Friends, is your skill looking dull and dreary these colder winter days like mine? Thankfully, I've got your back (and face) with 7 Days to Brighter Skin with CBD Beauty Products.
Canadian Winters are blistery, cold, bold and brash.
If you live in Canada – you know. If you don't, well, now you do!
The cold weather, freezing cold wind, heat hiked up in the house – all contribute to dry, dull and dreary skin.
With our 7 Days to Brighter Skin plan, you'll get your skin back to looking and fulling supple, fresh, and youthful. I did!
There are so many benefits to using CBD Oil on your face!
This is The Perfect Bedtime Skin Care Routine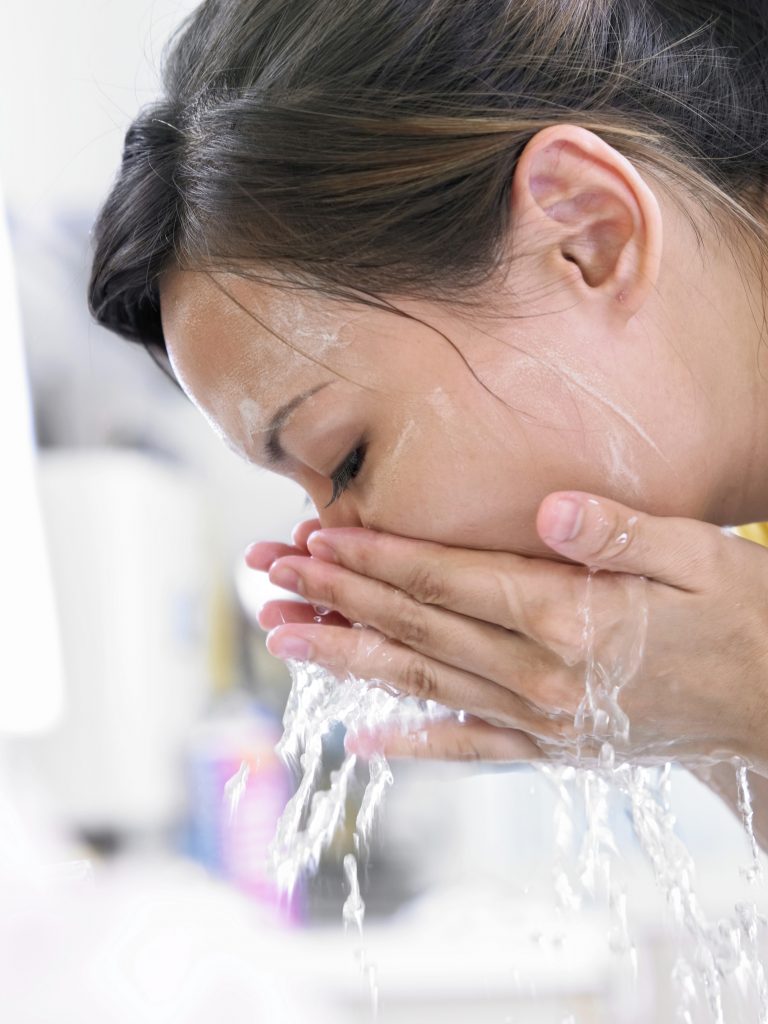 What Happens To Your Skin When You're Asleep?
Your skin begins repairing and regenerating itself.
Melatonin kicks in, helping to stop pollution in it's tracks.
Your body's stem cells also reproduce, replacing old cells with new ones. replaced with new ones.
Did you know? Your skin repairs and regenerates the most during REM sleep?
7 Day Brighter Skin Plan
Step #1 – Bedtime Double Cleanse
Have you ever double cleansed? It sounds like an uncessary step. Why cleanse again, after you've cleansed?
Here's the secret: When you double cleanse, you're digging deep into the layers of skin that haven't been touched by the first cleanse.
Meaning: you're going to have cleaner, brighter looking skin!
---
Tip: Follow every single step, every night for 7 days!
---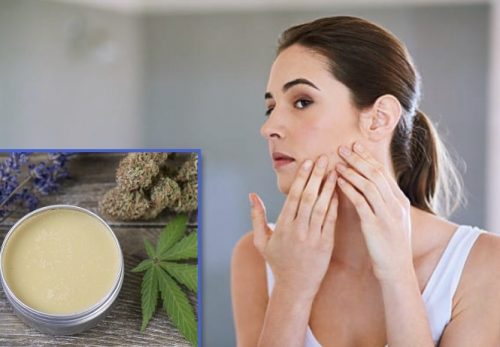 Servings: 1 person
Author: Steph Van De Ven
Cost: 25+
2-3

ml

Organic Rosewater

2

ml

Witch hazel

2

ml

CBD oil

5

drops

Essential Oil

Tea Tree Oil is wonderful

1

Distilled water

to top it all off
Pour all of the ingredients into a small mixing bowl, and whisk it up.

Using your funnel, pour into a small spray bottle.

When cleansing, splash water on your face, then spray, rubbing it into all areas of face, being careful to avoid the eye area. Massage it in gently using your ring fingers. Allow it to sit for 2-3 minutes, then using a soft washcloth, using warm-hot water, rinse off.

REPEAT! Double cleansing really helps to remove all pollutants, toxins and radicals.

NOTE; store this in the fridge for a refreshing and cooling feeling to combat and soothe any inflammation or irrititation!
Step #2 – Exfoliate With CBD Scrub
The next step, now that your skin is deeply double cleansed, is to exfoliate.
Exfoliation or scrubbing your face gently helps to buff off any pesky travelers who weren't invited to your face!
For example: dust, dirt, make up, or anything your cleanse may have forgotten to remove. So the next essential step is to scrub-a-dub-dub!
Here's our DIY recipe below, but if you prefer, you can purchase a quality CBD facial scrub too. It will save time, for sure!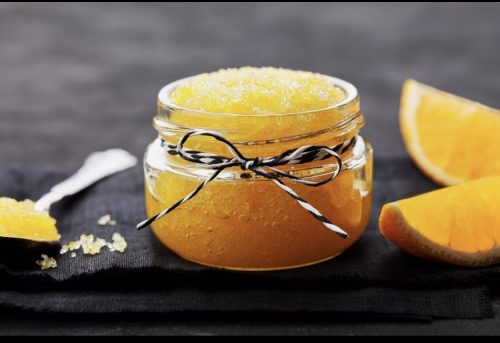 Author: Steph Van De Ven
1/2

Cup

Granulated sugar

Organic

1/4

Cup

Coconut oil

100

Mg

CBD Oil

10 ml in weight

2

Tbsp

Jojoba oil

2

Tbsp

Almond oil

half

Peel

Of Orange

chopped fine

15

drops

Essential oils

food grade coloring

Optional
Melt together the coconut oil, jojoba oil, almond oil and CBD oil on low heat. Just untill the coconut oil is melted.

While the oils temperature are back at room temperature, add in the sugar, coloring, chopped orange peel and essential oils.

Use a hand mixer to mix well and seal in mason jar.

Apply to the skin and scrub very gently. Wash off snd follow with a facial moisturizer.
Step #3 – Mask
They key to masking is not quantity, but quality.
You may see those over-the-counter fun and inviting facial masks in a packet, but they don't always do the trick and are sometimes made of low-quality ingredients.
You can create your own CBD face mask at home and feel confident that you know exactly what you are putting on your skin!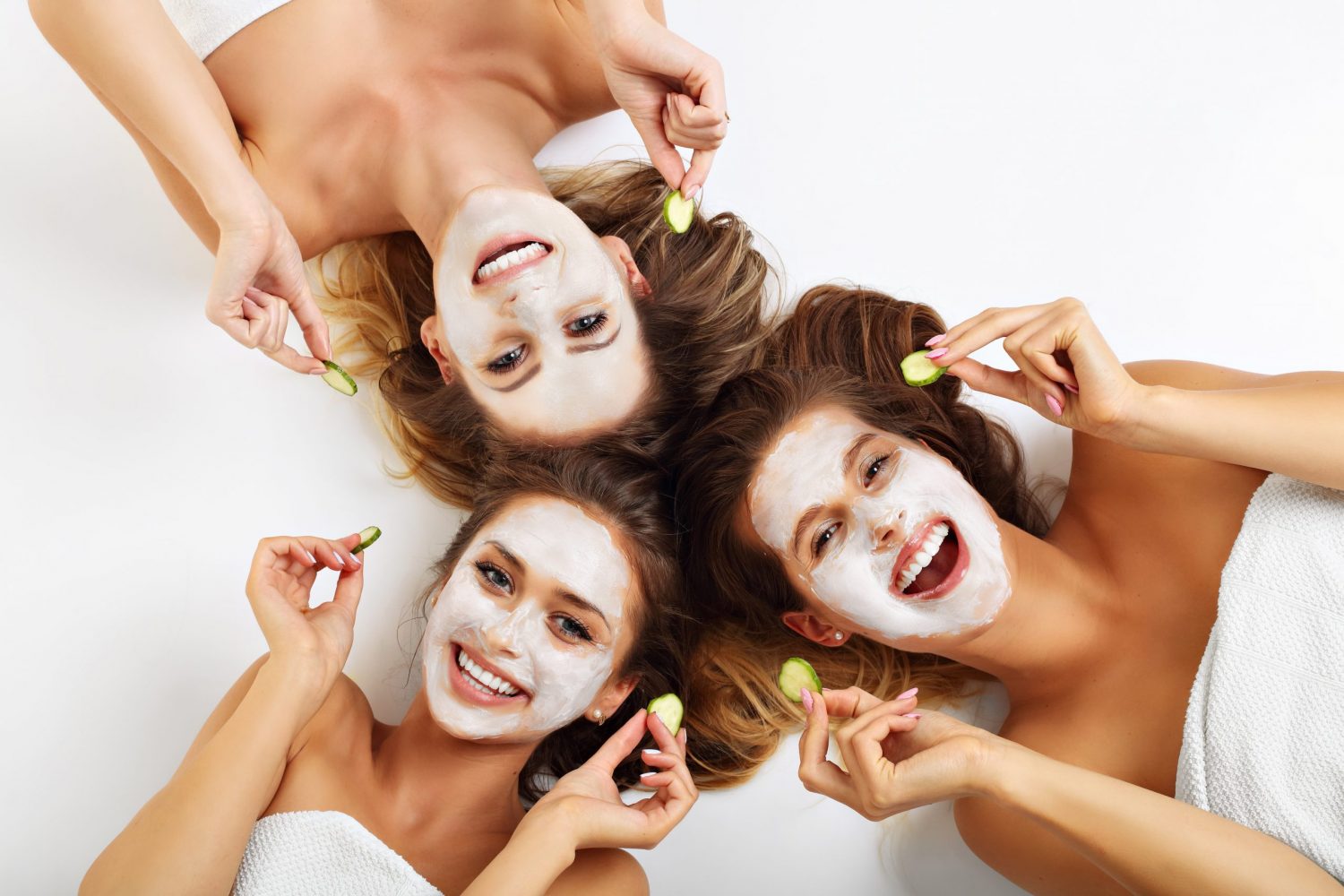 Author: Steph Van De Ven
1/2

cup

Hot (not boiling) water

1/3

cup

Oatmeal

2

tbsp

Honey

1/2

Ripe banana

1

Small egg white

3-4

drops

CBD oil
Combine the hot water and oatmeal and let sit for two to three minutes.

Mix in honey, banana, egg white and CBD oil.

Apply to your face let sit for 10-15 minutes.

Gently rinse with warm water.
Step #4 – Tone It Down!
Why is toner such an important and often skipped step in skincare?
It's because not enough people understand why it's so crucial!
Skin toner is oftentimes a gentle spray or liquid application that reduces oil, and shrinks pores.
Toner can also help with acne, wrinkles, ageing, and dry skin. It's hydrating and neccessary for those of us experiencing cold weather!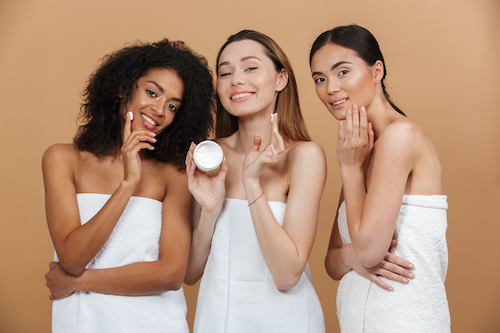 Servings: 1 person
Author: Steph Van De Ven
Cost: 20+
1

cup

Water

1

orange peel

1/2

cup

fresh rose petals

1

aloe vera leaf

1

tsp

coconut oil

1

tbsp

CBD oil
Boil water and once you notice rolling bubbles, place orange peel and rose petals in unti you notice the water is nice and pink.

Strain your petals and peels, and put the liquid into a food processor or blender.

Using a spoon, scrape out all of the inside flesh from your aloe plant

Blend it all up, and put back into saucepan.

Bring everything to a nice rolling boil, add in coconut oil and CBD oil.

Remove from heat, let cool down for about 15 minutes, and place into your spray bottle.

Keep it in the fridge for up to 2 weeks approximately, for a cool, fresh mist!
Step #5 – CBD Facial Serum
Serum is made up of smaller molecules that can penetrate deeply into your skin.
Serum is a great tool for targeting specific skincare concerns, like wrinkles.
I've noticed a massive difference since using CBD serum daily! Even my crows feet ( thank you 40!) have decreased.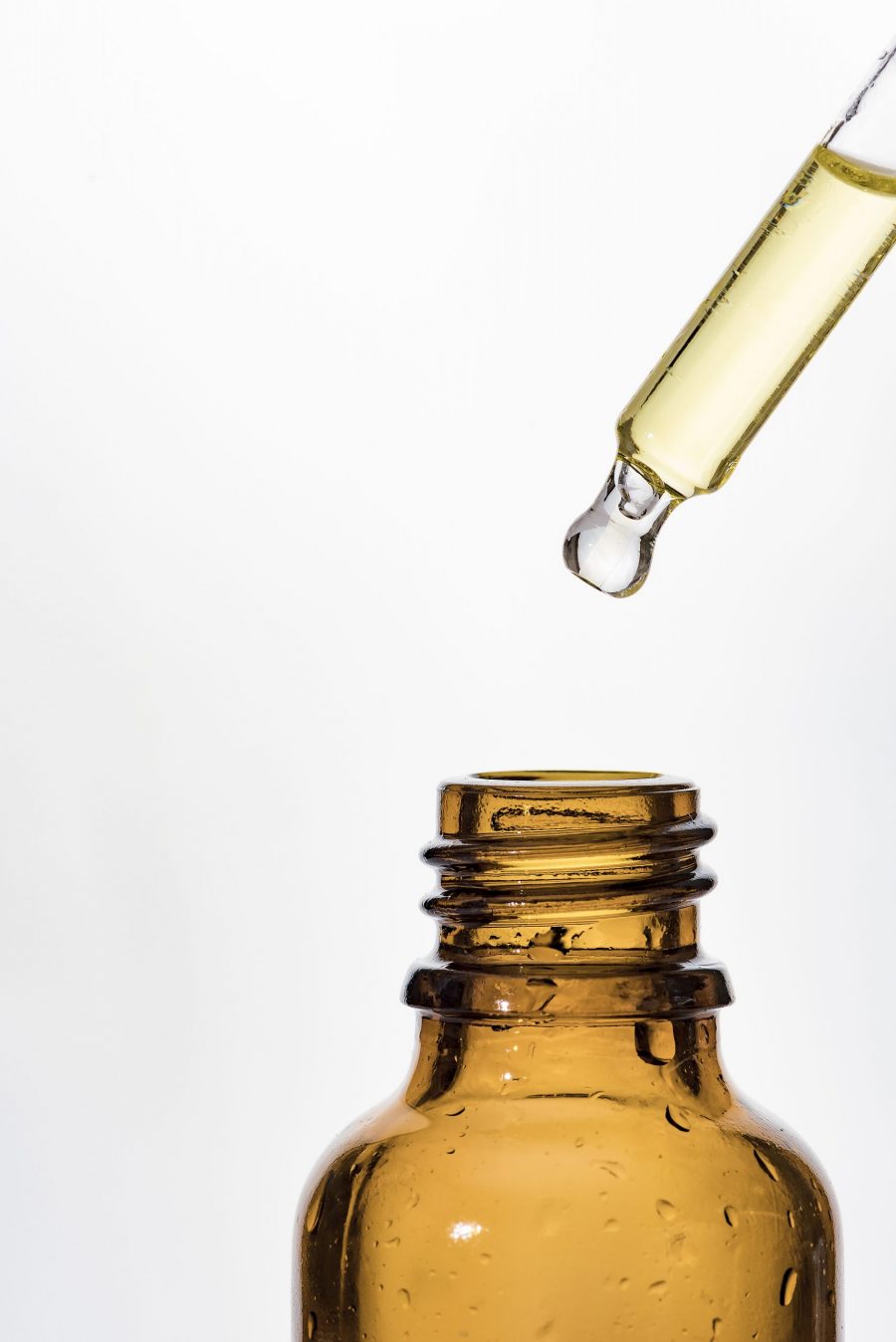 Servings: 1 person
Author: Steph Van De Ven
Cost: 25+
Amber dropper bottle

Mixing Bowl

Fork or small whisk

Funnel
2

tbsp

CBD Oil

2

tbsp

Jojoba Oil

1

tsp

Carrot Seed oil

3-4

drops

Frankincense Essential Oil

6-7

drops

Rose Geranium Essential Oil
Combine all ingredients together into a bowl, and whisk gently or mix with fork.

using your funnel, pour gently into amber dropper bottle.

use 4-5 drops per use, and gently massage into face after you've cleansed, scrubbed, masked, and toned. Use your ring fingers and apply using gentle circles. Avoid eye area and under eye areas.
Step #6 – CBD Facial Moisturizer
One of the last steps is to moisturize and seal in all of the hard work you've done!
Moisturizer also acts as a barrier from allowing anymore airborne particles into the skin. Even the cleanest of pillow cases can contain oils from skin and hair which could irritate your skin.
Think of moisturizer as a means to seal the deal!
CBD Facial Moisturizer

Step #7 – CBD Eye Cream
Eye Cream should be the last and final stage of your CBD bedtime routine.
Hopefully, you've avoided the eye-area until now. The skin underneath the eye is extremely delicate and thin. You never want to rub, irritate or pull.
This cause wrinkles and puffiness – not a sexy look!
Use this CBD Eye Cream recipe below, and fall asleep happy, knowing your skin is completely ready to regenerate properly!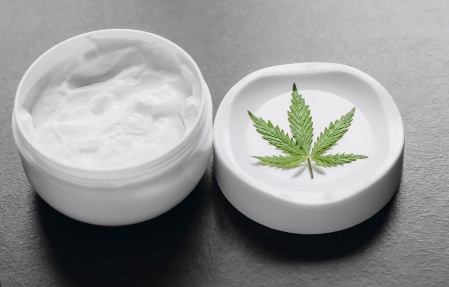 Servings: 1 person
Author: Steph Van De Ven
Cost: 20+
4

tbsp

Coconut Oil

2

tsp

Vitamin E Oil

8-10

drops

Frankincense Essential Oil

4

ml

CBD Oil
Mix all ingredients together thouroughly, and place into your small, seal tight mason jar.

Using your ring finger, apply gently and carefully under each eye, along the sides, and massage in circular motions going in the direction of:

1. Inner-eye, closest to bright of nose

2. To ounderneath,

3. Around the outer eye,

4. Around the eyebrow, back again until absorbed.

For a refreshing and cooling feeling, store in the fridge between uses.