Cannabis-Infused BBQ'd Pork Chops
Have you ever enjoyed a Cannabis-Infused BBQ'd Pork Chop? We bet you can taste the juicy goodness already!
Today we're taking the regular old chop and kicking it up a notch by giving you the step by step recipe on how to make Cannabis-Infused BBQ'd Pork Chops! Add yummy BBQ sauce too, to enhance the weed-flavor you know and love!
Picking The Perfect Chop
Ideally, your meat will have a small amount of marbling throughout the chop and no yellow fat.
You definitely do want to have a healthy amount of fat with your chops because it enriches the flavor and helps it to retain moisture when grilling or cooking.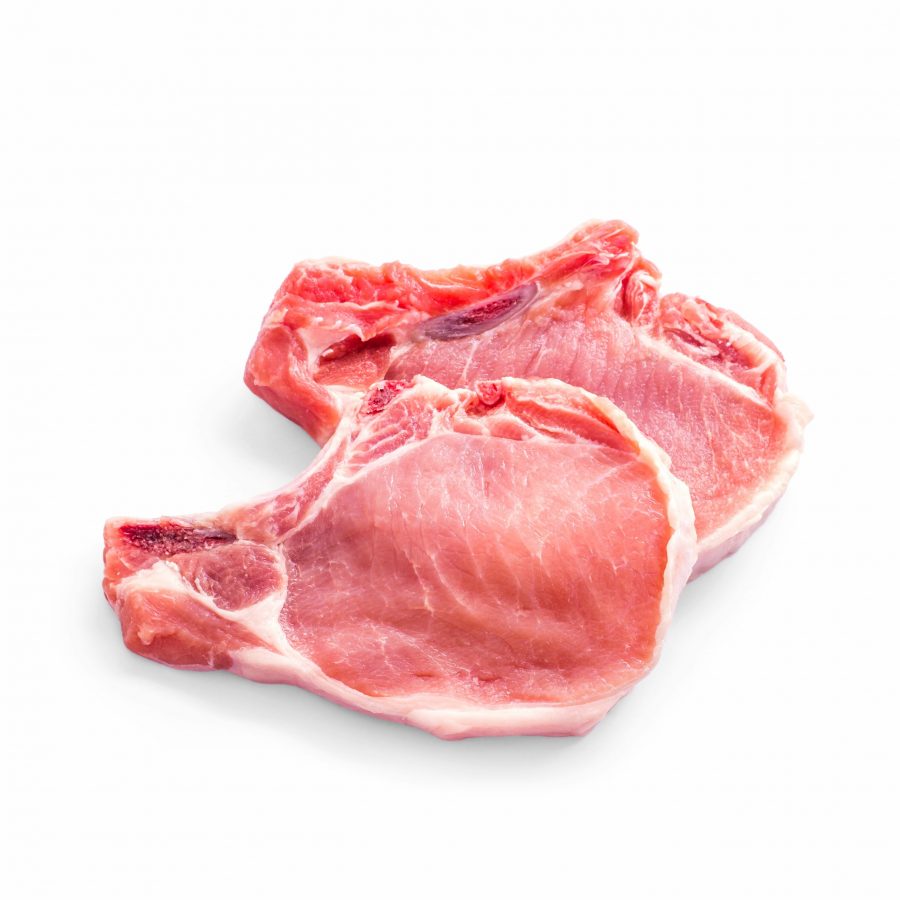 If you don't like fat, no problem! Just cut it off when it's done being grilled but please! Make sure you grill it with the fat on. Fat is Phat, so remember that!
The Right Temperature To Grill
What's the right temp when cooking up your meat? The magic number for chops is 145° F. When cooking chops, roasts, loins, and tenderloin we are strongly suggesting you always make sure to cook them to an internal temperature of 145° F, followed by a three-minute rest.
Follow our Step By Step Recipe Below!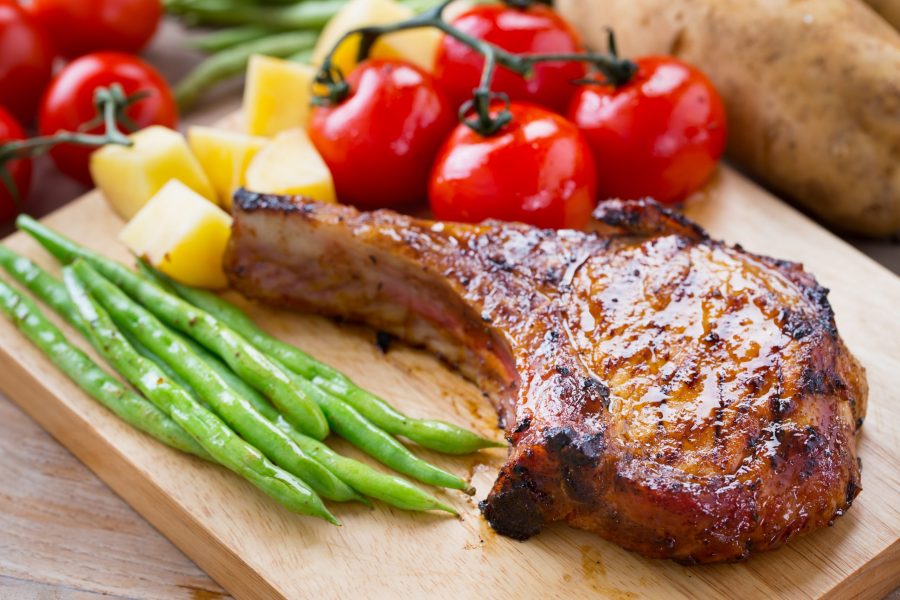 Servings: 4 people
Author: Steph Van De Ven
Cost: 25
Equipment
BBQ

Tongs

Bowl

Meat thermometer
Ingredients
4

center-cut pork loin chops

1 inch thick

1

dash

salt

1

dash

pepper

1/2

cup

Cannabutter

save for the end!

4

tbsp

Cannabis Oil

4

tbsp

BBQ Sauce

Your choice
Instructions
PREP the Pork Chops:
One day before you plan to enjoy your chops use your cannabis oil, salt and pepper by coating each pork chop in it, and cover in a bowl in the fridge overnight.
TO BBQ:
Place each chop on the grill and cook for 8-12 minutes over direct heat turning every 3-4 minutes or until well grill marked with the lid closed. Add another 5 minutes resting time for the juices to set in the meat.

Layer and coat in your choice of BBQ sauce close to the time you're ready to take the pork chops off the grill.

You can use a meat thermometre to check the perfect temperature – 145 F.
After Rest:
You can always add a delicious Cannabis-Infused Peach Pot Salad or top off your BBQ'd Pork Chop meal with a pot brownie or two!
Check out all of our tasty Cannabis recipes here, and if you want to plan the perfect backyard BBQ while summer's still here, check out our tips and tricks article here.
It's the last few weeks of summer so we're encouraging you to get your grill on and cook up a Cannabis storm. Using our fantastic recipe resources will help, but if you really want to become a Canna-Chef, you can check out our highly-rated Cannabis Cookbook here.