[embedded content]
What is new this week in cannabis legalization and how will the upcoming MORE ACT vote go?
Welcome to another episode of Weed Talk NEWS where Jimmy Young of Pro Cannabis Media, Curt Dalton of Cannabis.net, Deb Borchardt of the Green Market Report, Solomon Israel of MJ BIZ Daily, Ry Russell of WeedBudz, and Phil Adams of Vote Pro Pot Podcast bring you the latest cannabis industry news in 15 minutes or less. Each week the cast of Weed Talk NEWS breaks down the biggest state and Federal moves toward cannabis legalization and give you their opinion on what might happen next.
This week we look at the upcoming MORE ACT vote, what certain states are doing to jumpstart their economies with legal marijuana, and why Wisconsin just opened the door to full fledged college cannabis acceptance. Do you have a news tip or thing we missed a story one week, email [email protected] with your hot tip or story idea, who knows, you may even tape a piece to be on our show!
Pro Cannabis Media is a news agency devoted to furthering the legalization efforts of marijuana around the country and world. While mainstream media has created an unfair bias toward the cannabis plant, we hope to correct that misinformation by presenting factual reports and information regarding hemp, cannabis, and marijuana plants.
To watch this week's episode just click on the YouTube video at the top of the page or at the bottom of the page. To watch previous episodes, or some of our interview series called Weed Talk NOW, just click the vides at the bottom of the page. Our interview series includes candid talks with industry legends like Tommy Chong, Bruce Linton, and Joe Lusardi. If you would like to be interviewed as part of our "expert series" just write into the same email above and we can see if we can get you scheduled.
Enjoy!
[embedded content]
WATCH OTHER EPISODES, SEE BELOW…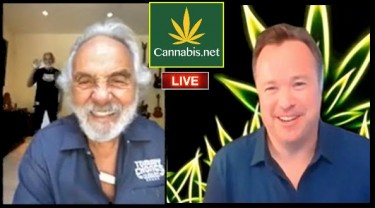 TOMMY CHONG ON WEED, TRUMP, AND RELIGION, WHAT IS BETTER?
OR..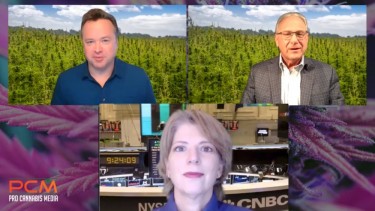 WEED TALK NEWS TALKS WALL STREET STOCKS AND LEGALIZATION!