Top 3 Keto-Friendly Cannabis-Infused Recipes
January is coming soon my friends, and with that comes the self-promise of shedding Christmas weight. Check out my Top 3 Keto-Friendly Cannabis-Infused Recipes!
The keto diet for many, has now turned into a way of life and I've been on it for just a little while and notice major results already!!
I love checking out different recipes, and downloading different apps and calculators to help with my creative cooking and baking.
Infusing cannabis and keto together is probably the single best eating and wellness plan I can think of!
What is The Ketogenic Diet?
The Ketogenic diet is a low-carb diet, that consists mostly of meats and healthy fats and NO sugars!
You eat more calories from protein and fat and less from carbohydrates and eliminate things like sugar, soda, and bread.
When you're in ketosis, you start breaking down stored fat into molecules called ketone bodies.
Keto-Friendly Foods
Keto-friendly foods are my favorite. Full of flavor and good fats such as:
Butters & Oils: Ghee, butter, olive oil, avocados, fish oil, coconut oil
Seafood and fish: Tuna, tilapia, salmon, shrimp, cod, and bass just to name a few.
Meat: Chicken, lamb, pork, beef, and so much more!
Veggies: Broccoli, cauliflower, spinach, yellow squash, mushrooms, cucumbers, and many more less-starchy-vegetables.
Eggs: Thank you chickens!
Dairy: Full-fat cheeses, almond milk, coconut milk, heavy cream, unsweetened yogurt – all great options!
Berries: Raspberries, blueberries, blackberries, strawberries, and lemon! Throw some fresh lemon into your daily water intake.
#1. Keto Cannabis Brownies
This is a take on the classic pot brownie, but with keto-friendly ingredients so you don't have to feel guilty at all!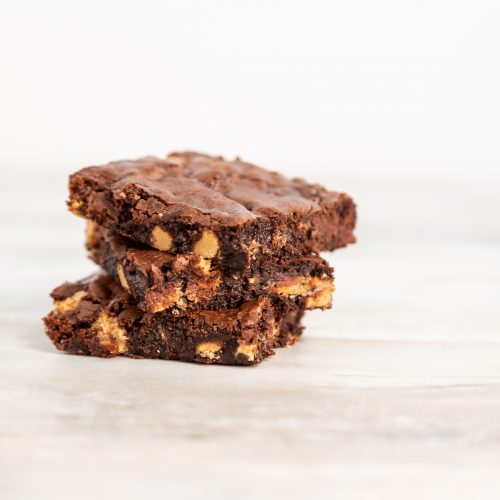 Servings: 6 people
Author: Steph Van De Ven
Cost: 20+
Equipment
Mixing Bowl

Spatula

Browie or cake pan

Parchment Paper

Measuring cups

Measuring spoons
Ingredients
1

cup

macademia nuts

1/4

tsp

Himalayan salt

1/4

tsp

baking soda

3

oz

dark chocolate

chopped

2

tbsp

Saccharine and Hemp Sweetener

3

lg

eggs

1

tsp

vanilla stevia

4

tbsp

Cannabis infused oil

100

mg

CBD oil
Instructions
In a food processor pulse macadamia nuts, salt and baking soda until it looks like crumble

Pulse in chocolate, CBD oil and cannabis coconut oil until smooth.

Pulse in remaining ingredients.

Transfer mixture to a parchment-paper-lined 8 x 8 brownie or cake pan

Bake for 25 minutes at 350.

Cool on the counter for one hour, and then enjoy!
#2. Keto-Friendly Gummy Bears
Get your daily dose, calorie count, AND shot of keto all in a few little gummy bears!
Great as a gift for someone you know who is on keto too!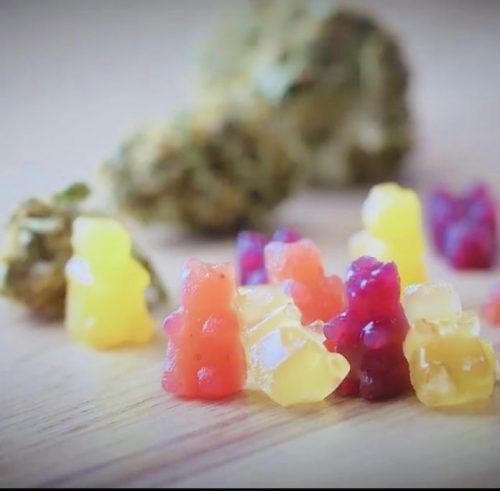 Author: Steph Van De Ven
Cost: 20+
Equipment
Saucepan

Whisk

Silicone Gummy Molds
Ingredients
2/3

cup

fresh, organic, sugar free juice

Chef's choice!

1/3

cup

water

1

tbsp

lemon juice

fresh

2

tbsp

honey

2-3

tsp

cannabis tincture

3 1/2

tbsp

gelatin
Instructions
In a saucepan, combine the following ingredients over medium-low heat: 2/3 cup of juice, 1/3 Cup Water, 1 tbsp lemon juice, and 2 tbsp honey.

Add 2-3 tsp cannabis tincture.

Whisk in 3 tbsp of gelatin.

Keep whisking until smooth. Turn off heat.

Fill your mold with your mixture.

Allow cooling for about 5 minutes in the freezer.
#3. Keto Canna-Banana Bread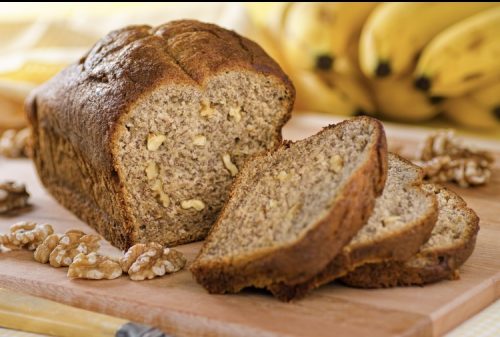 Author: Steph Van De Ven
Cost: 20+
Equipment
Mixing Bowls

measuring cups & spoons

Parchment Paper

Loaf Pan
Ingredients
3

medium

bananas

2

cups

almond flour

3

large

eggs

1/2

cup

walnuts or pecans

1/4

cup

olive oil

1

tsp

baking soda

3

tbsp

cannabutter

1

tbsp

regular coconut oil
Instructions
Preheat the oven to 350

line the pan with parchment paper

mash up bananas and put all ingredients into a mixing bowl, mix on a low speed hand mixer

pour mixture into pan, and bake for 60 minutes.
Want MORE Tasty Cannabis Recipes?
We have an online library FULL of tasty step-by-step recipes and ideas to enjoy Cannabis.
Share your keto-comments below! We'd love to hear from you.