[embedded content]
Pro Cannabis Media gives all the marijuana industry news in 15 minutes or less.
What is new this week in the marijuana industry? Join Jimmy Young of Pro Cannabis Media, Curt Dalton of Cannabis.net, Debra Borchardt of the Green Market Report, Solomon Israel of Marijuana Business News, Ry Russell of The Knot, and Phil Adams of Vote Pro Pot Podcast to learn about what is new this week in the weed world?
Donald Trump shuts down a pro-pot ad campaign in Mississippi, yes, one group was bold enough to use the current POTUS in their ads for legalizing marijuana in Mississippi of all states. We also go over when voting is this year, how the new Massachusetts delivery licenses are setting people up for some cash windfalls, and more!
Debra Borchardt covers the Wall Street cannabis report, looking and earnings and previews of publicly traded marijuana stocks, while Phil Adams reports from the capital, Washington, DC. If you would like to be part of the show or have a great news story, email [email protected] to find out how you can get on the show or have your brand featured.
To watch this week's show, just click on the YouTube link above or below, and to watch past episodes scroll to the bottom of the page and enjoy!
[embedded content]
WEED TALK NEWS FEATURING RY RUSSELL AND DEB BORCHARDT!
OR..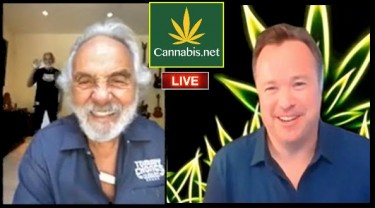 TOMMY CHONG TALKS WEED AND POLICTICS WITH CURT DALTON!